Accenture
Event Attendee Gifts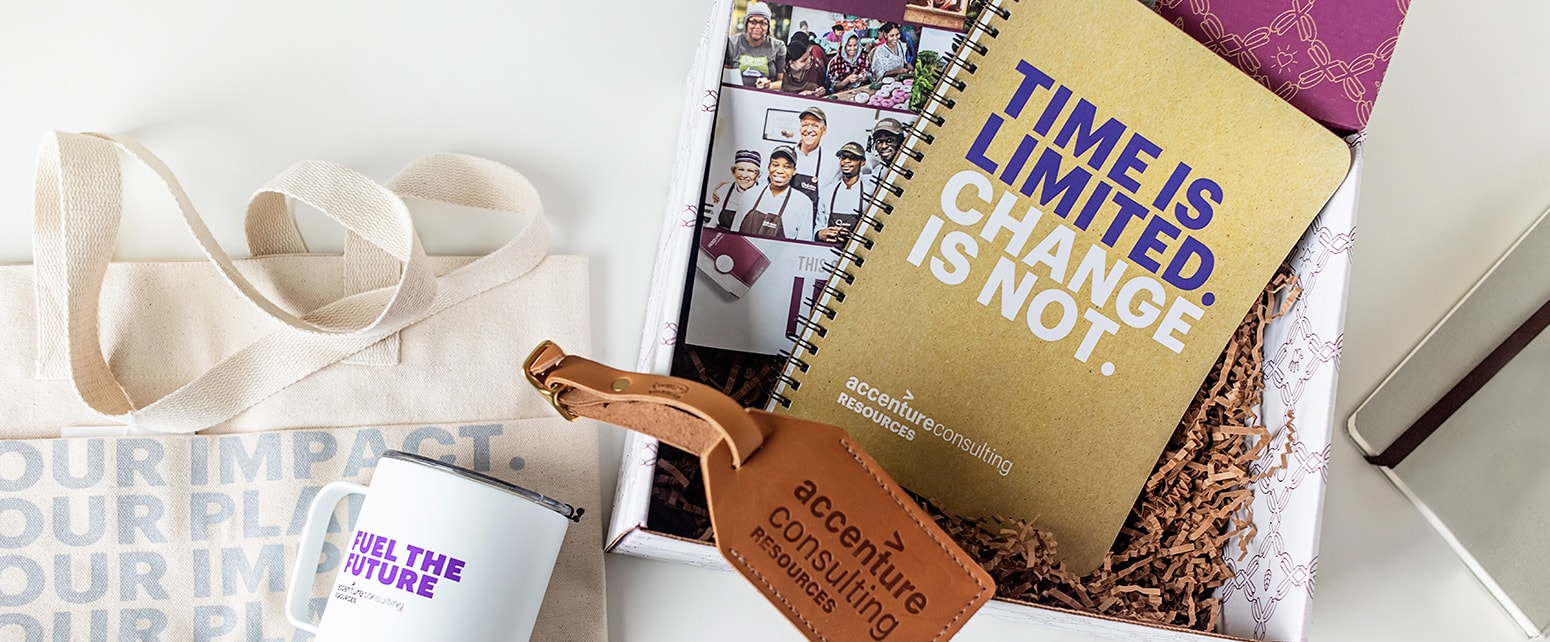 Challenge:
Our client has an ongoing series of leadership seminars and events across the United States. They have repeatedly requested attendee gifts with a meaning specific to the location of each event to make all guests feel welcomed and excited. 
---
Solution:
For the past 5 events, we have partnered with Accenture to curate multiple distinct gifts unique to location and theme of the event. For instance, a New York event would feature NY-based vendors, causes, or themed items. 
Gifts would be delivered in advance to the hotel room of each attending employee with a personalized greeting message on the included card.
---
Outcome:
The seminars were a great success, with all gifts arriving on time in spite of often short notice. 
With strong positive reception, clients continue to use Packed with Purpose gifts to help curate a unique local experience and reaffirm their values.