Background Check Company
Account Based Marketing (ABM) Prospecting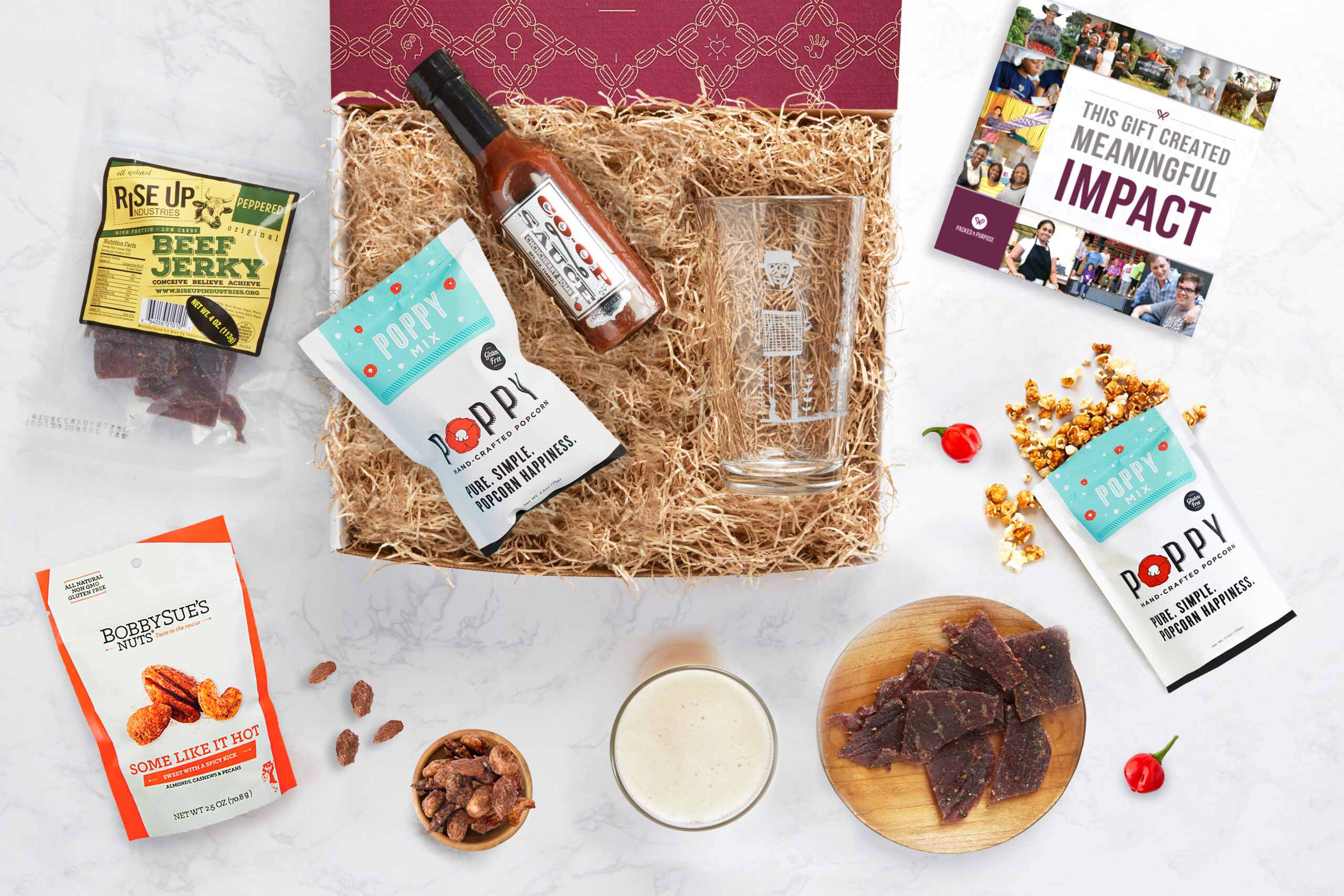 Challenge:
Our Client wanted to send prospects a gift representative of one of their core values, workforce development, as part of an ongoing account based marketing (ABM) program.
They planned to attend multiple expos as vendors, and were looking for a way to warm up attendees to their brand in advance with the goal of converting prospects to a booked meeting with their sales team.
---
Solution:
Our team curated a custom gift that included artisanal snacks that aligned with the company's core values and a custom company-branded journal added personalization.
Each gift box was also branded with their logo and included a custom greeting from each sales rep with a personalized call to action. 
Tracking links were posted back to the sales team so that the sales team could follow up with prospects once they received confirmation that their gifts had been received. 
To keep things fresh, we curated a new gift for them each quarter designed around a select ABM theme.
---
Outcome:
Besides our Client's prospects being engaged and delighted, our Client found their sales reps treating outreach and follow up with greater enthusiasm due to the positive reception.
What started as a pilot of 150 gifts has evolved into prospect campaigns of up to 1000 gifts sent per quarter via a simple turnkey process. 
"Our sales team has been surprised at the level of engagement these gifts lead to. If prospects are not the right person, recipients are more likely to refer us to the right colleague. If it's not the right time, they are more likely to respond with details on when to follow up due to contracts expiring. Feedback is always very positive and people love receiving a gift that is tied to supporting our mission." – Client