How the ubiquitous e-commerce platform celebrated its international Shopifolks with personalized and meaningful gift giving.



Product Operations Manager Trisha sought to make an end-of-year Town Hall something exceptional for her team members at Shopify. But with an international team and years of remote work, she worried that another virtual meeting might not garner the kind of engagement and connection she wanted for the event. Afterall, nearly 70% of event organizers say that connecting the in-person and virtual audience for hybrid events is their biggest challenge.  
She wanted something that would keep her teammates–1,000 "Shopifolk" in the Merchant Services Group– captivated while also sparking a renewed appreciation for Shopify's impact on small businesses.
What if she could coordinate something tangible to be sent to her teammates, who spanned across 27 countries, to enjoy ahead of a new year?

What if the items in those gifts could connect the team to Shopify's values and work with small businesses? 

What if she could show the team how much impact they make simply by being part of the Shopify team? 
She had an idea that Packed with Purpose was perfectly positioned to execute.
CURATING THE PERFECT GIFT 
Trisha reached out to account executive and gift expert Ian Thomas to get started. Together, they curated a well-rounded gift that not only fit Trisha's budget but also included something extra special: Shopifolk received a personalized box of products sourced from companies committed to creating meaningful change that also used Shopify's platform. Talk about personalized!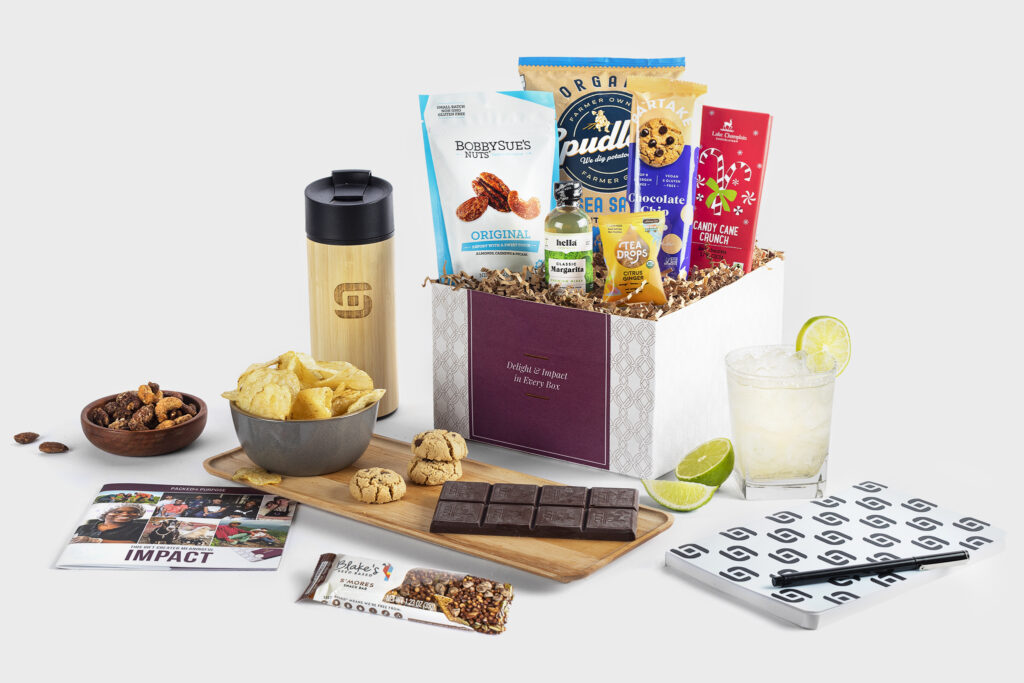 SEAMLESS DELIVERY FOR MAXIMUM DELIGHT

Now came the tricky part. With the gift curated and set to send, Trisha now had to coordinate the logistical challenges of sending thousands of gifts amidst shipping interruptions and customs delays at various country borders. Plus, with the holiday season, she couldn't be sure that everyone would be home for deliveries, adding another layer of scheduling headache.

Thankfully, the Packed with Purpose gift concierge team came prepared with solutions to ensure seamless shipping and delivery so that every Shopify employee could enjoy the same experience. Some gifts would ship ahead to give extra padding time for delivery, while others would ship later to addresses provided by recipients. The PwP team pulled out all the stops to ensure each employee's consistent experience. 
AN EXTRA SPECIAL VIRTUAL EVENT
With gifts en route, it was time for the main event: the virtual Town Hall.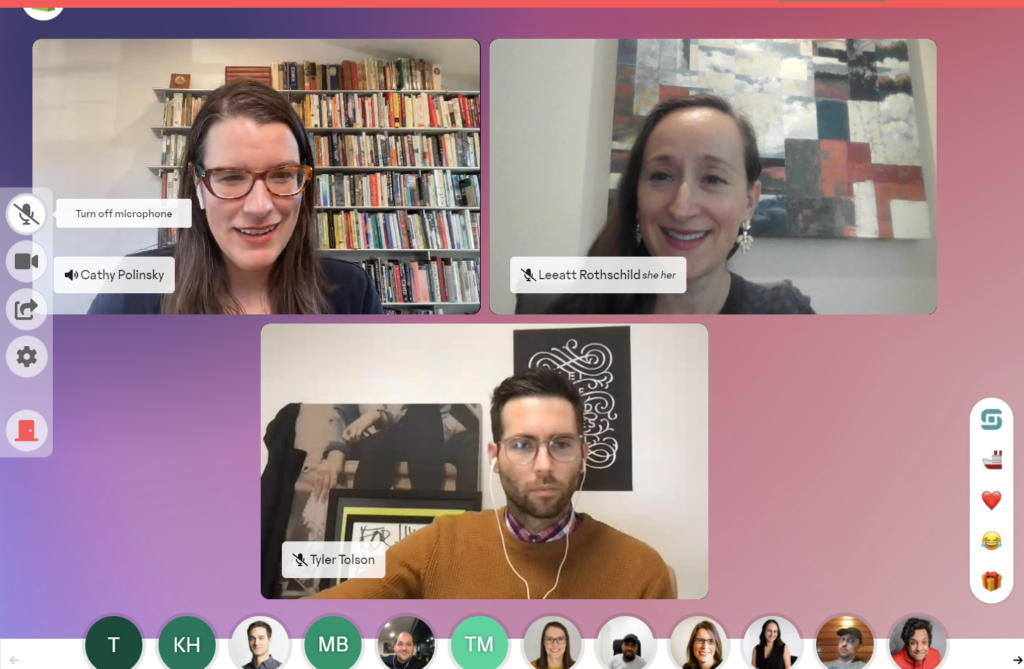 As a special surprise to online attendees, Shopify invited PwP Founder and CEO Leeatt Rothschild and Denik Notebooks founder and CEO Tyler Tolson (whose Shopify-branded product was included in the gift) to speak to the global team. During the presentation, Shopifolk previewed the contents of the gift while the two CEOs explained the powerful impact the products inside their gifts made for communities around the world. These special guest appearances drove home the important role Shopify plays to enable these businesses to continue making meaningful change.

The result was a stand-out Town Hall that invigorated the team and capped off the year with enthusiasm.



"Everyone is so pumped – plus we always love hearing from our Merchants! This was a hit!!"
– Trisha, following the event
See the gift and learn more in our case study. Looking to make an event as special as Shopify's? Contact our Gift Concierge to get started!