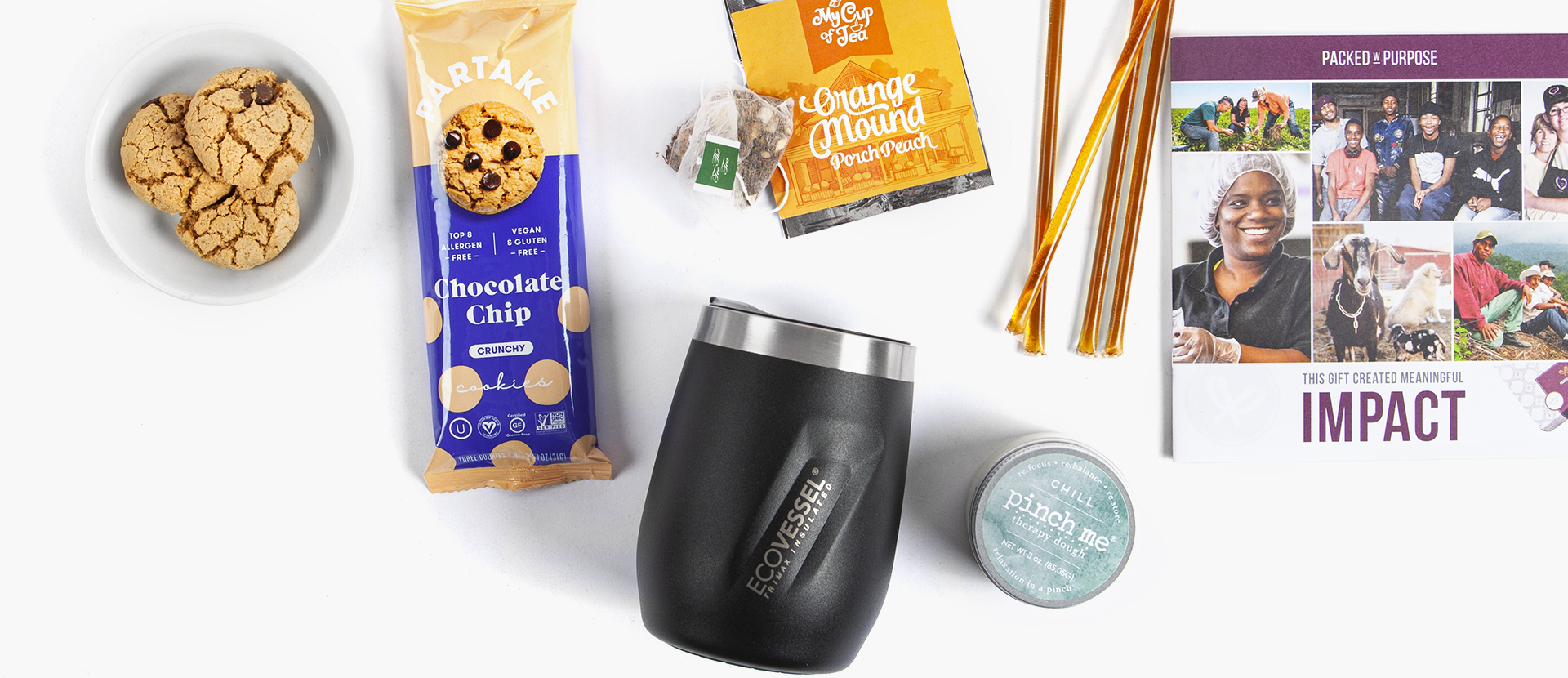 Our Impact
Our Gifts Create an Impact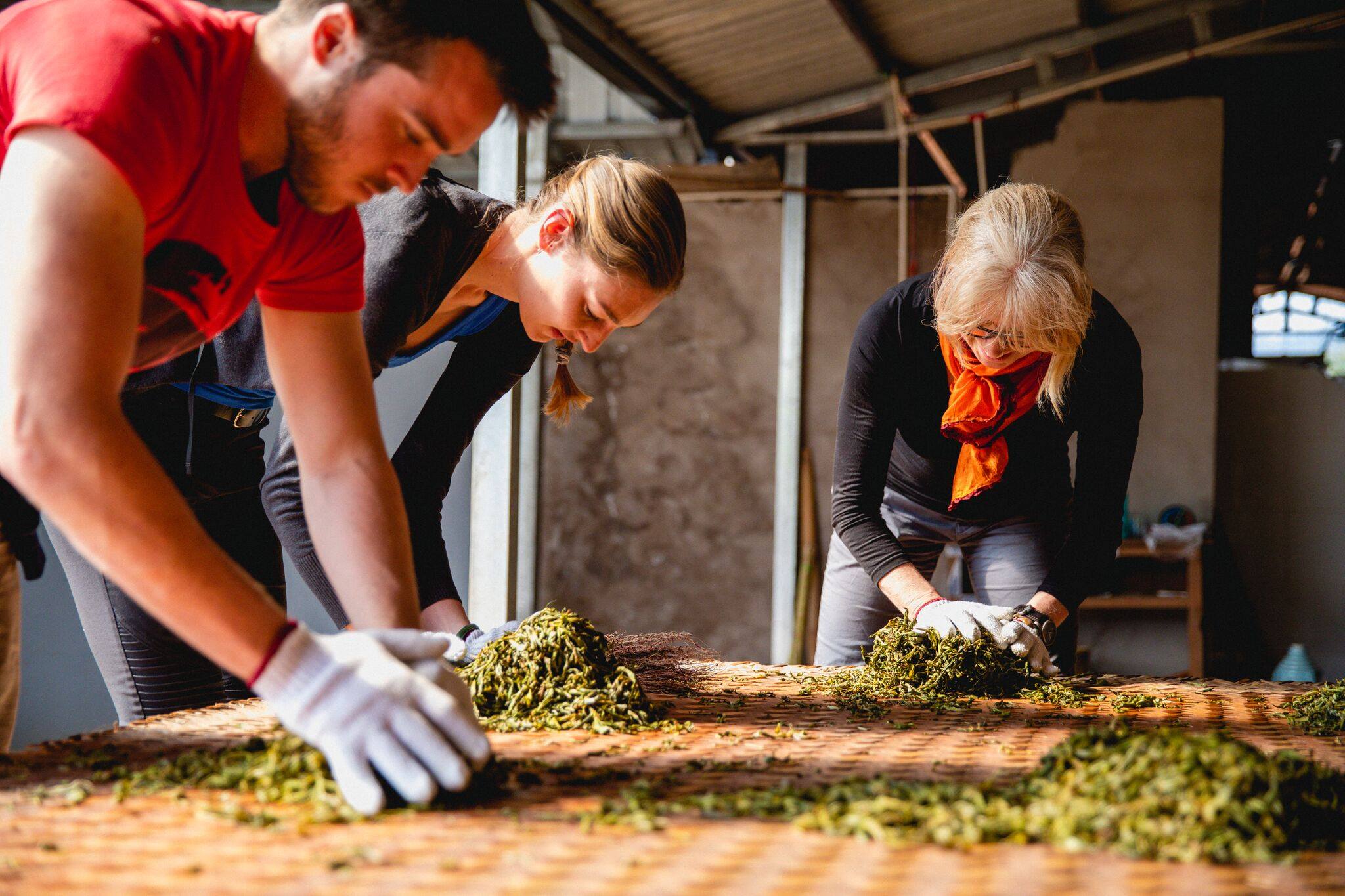 Why Our Gifts Are Unique
Every one of our gifts creates an impact because of the products we source. For example, we sell rich chocolates to provide job training to survivors of abuse, notebooks that are made from sustainably sourced wood that drives reforestation efforts, crisp granola that provides employment to those who were formerly incarcerated, and the list goes on. Click on Impact Partners below to read about the amazing organizations that supply our products.
Your recipients receive not only a physical gift but also the experience of discovering these incredible organizations across the U.S. and the world that are doing good while making quality products. Packed with Purpose is proud to share our partners' stories of impact with gift recipients through our artful Impact Booklet that accompanies each gift. You can rest assured that your recipients will know that their gift does good and your intention in sending that particular gift was to create meaningful impact.
Recycled and Recyclable Packaging

Need another reason to send Packed with Purpose gifts? Our gift boxes are made from recycled materials, so every gift has a low impact on the environment. In fact, the box, the inside shred, and all packaging materials are responsibly sourced and can be recycled, so every gift helps preserve the environment.
"Once again, HUGE SUCCESS!!! The feedback was amazing."
— Beth
Creative Artists Agency
"We absolutely loved the presentation and were smiling reading the purveyor descriptions. You can't help but feel good when reading them."
— Katie
Gift Recipient
"Packed with Purpose helps us tell a story in a gift. We've never had so many clients call to tell us how delighted they were to receive such a thoughtful gift."
— Christine
Hinge Health