Corporate Gifts
Impressive Business Gifts That Create Impact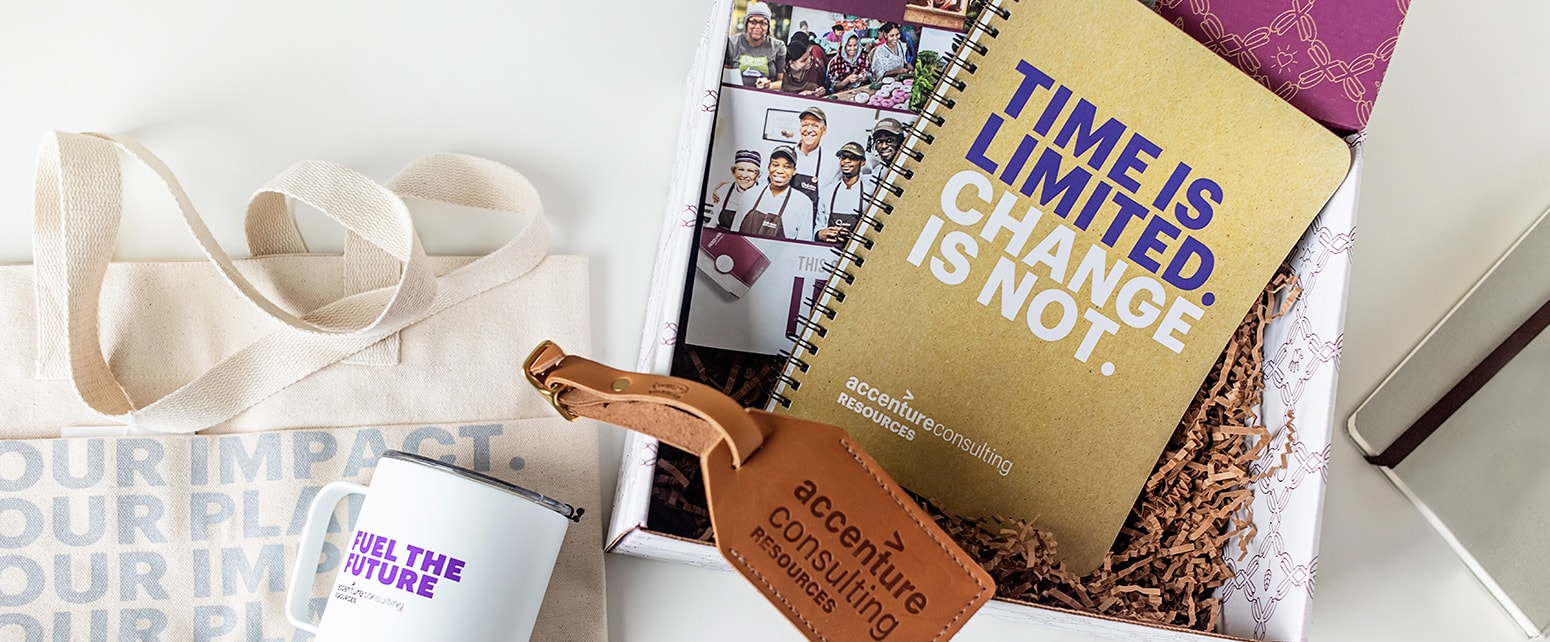 Unique Custom
Corporate Gift Boxes
Our team is ready to help you curate the perfect custom gift
Custom-select products for your gift box
Add your own items or branded assets
Brand select products with your name or logo
Include your logo on the gift box or message card
Here is a sample of our branding capabilities
Not Your Usual Corporate Gift Baskets
Looking for a unique or custom corporate gift? Unlike the typical, not-so-unique business gift baskets, our purpose-driven gifts are curated with high-quality, artisanal products that positively impact communities while also showcasing your company's values.
Include a complimentary personalized message card in your gifts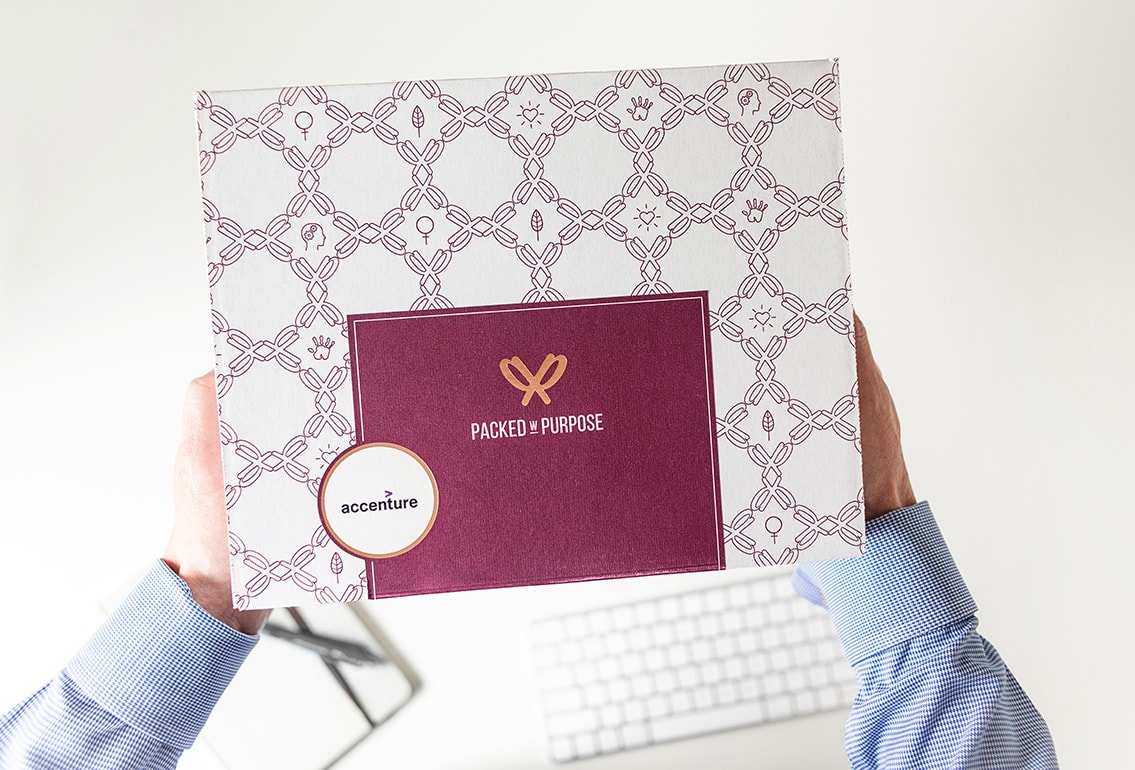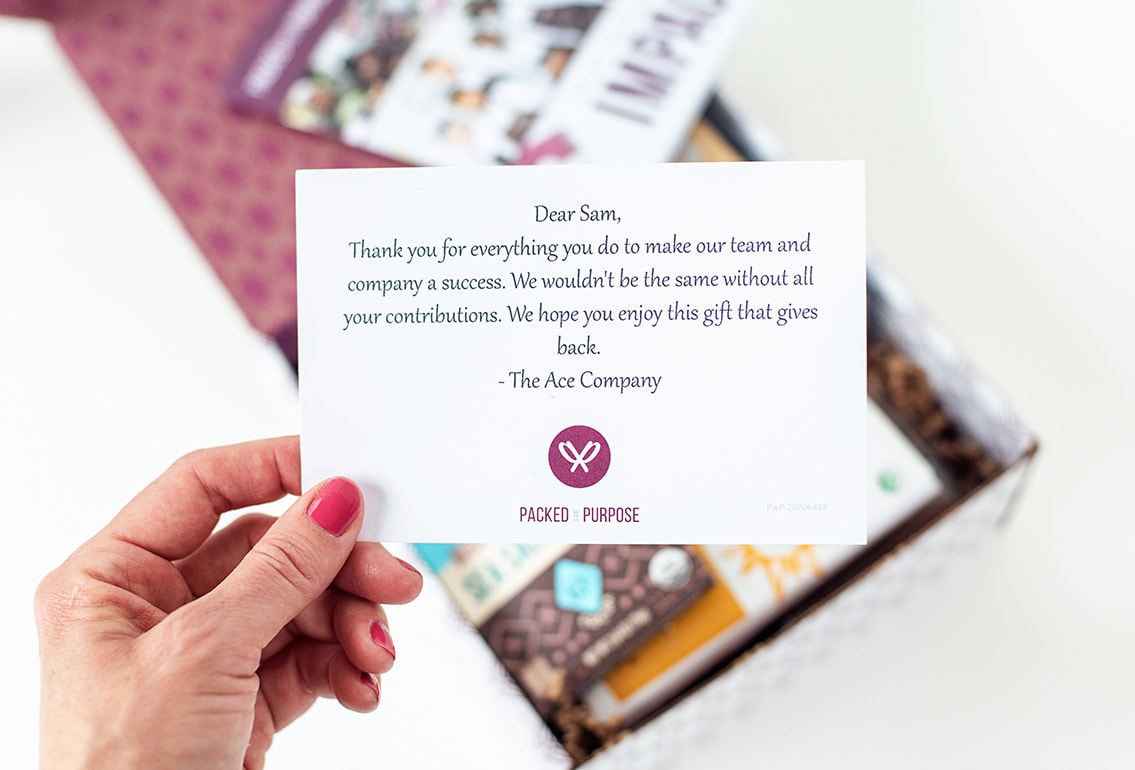 "It was a pleasure to work with you on our company holiday gifts. All of our clients were delighted, and my internal stakeholders were very pleased."
— Jeremiah
Brand Muscle
"It has been a pleasure working with you. Your customer service and attention to detail are superior to most. I also had many of our customers ask for your information so that they too could give a more meaningful gift. I look forward to doing business with you in the future."
— Sophia
CBX Global
"Our sponsors LOVED the gifts. Everyone said they were very 'on brand' for us. Thank you for making the order so easy!"
— Madeline
Capacity Interactive
"I just wanted to give you a HUGE thank you for everything you did to help make our client gifts so wonderful. We have had nothing but positive feedback so far. Everyone really seems to enjoy the treats and especially the meaning behind it."
— Whitney
Heartfire Wealth