Mother's Day is big business. According to the National Retail Federation, Mother's Day spending is projected to reach $28.1 billion in 2021, up by $1.4 billion in 2020. It's with good reason: mothers and mother figures have been monumental in getting through the previous year. 

At Packed with Purpose, we're big fans of Mother's Day. Not just because of the gifts (our specialty), but because mothers (and the just-like mothers) are found in every corner of our business: 
We work with mothers who have founded the companies that supply us with quality products, balancing socially impactful careers alongside raising the next generation.

We partner with purveyors inspired by their own mothers to go and grab at their dreams to start a company with which they can be proud.
We support purveyors who work each day to make motherhood their mission, helping women and their children gain access to resources for a better, healthier life. And,
We have mothers on staff that lead Packed with Purpose at all levels (and sometimes let their kids make appearances on our virtual staff meetings!)

As part of our celebration of Mother's Day, we asked our Purveyors to talk a bit about what motherhood means to them and how it's impacted their own businesses.


Motherhood guides Innovation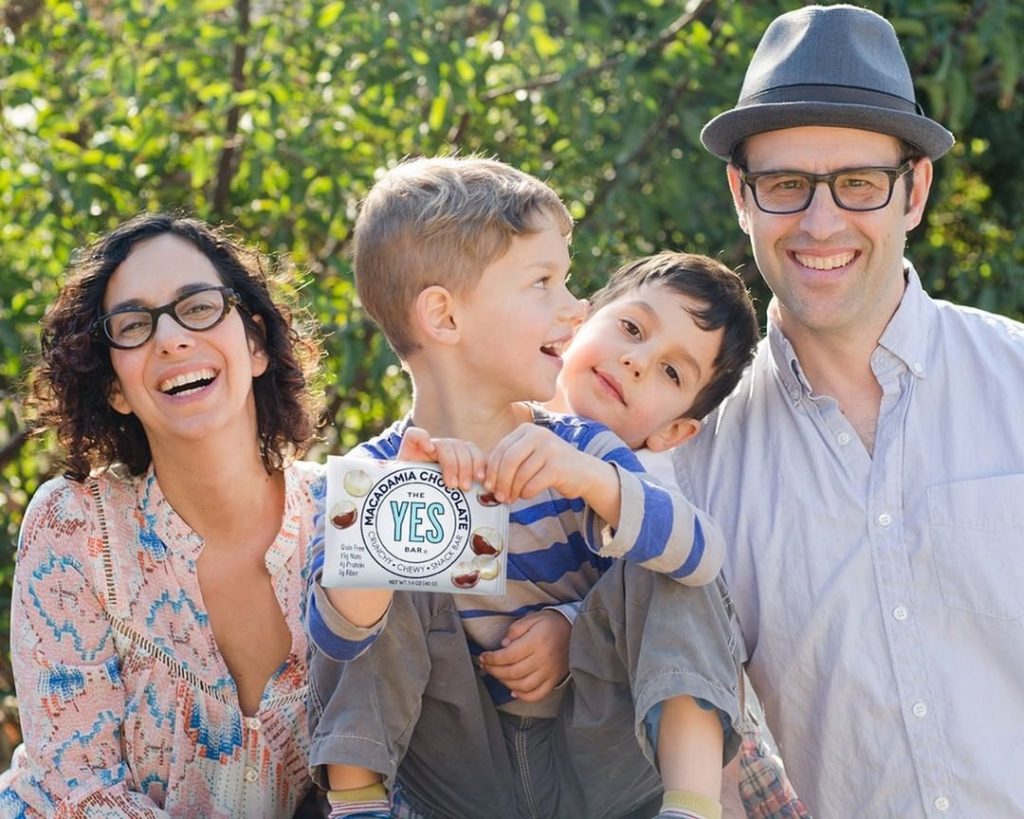 No mother likes to tell their kids "no," especially when they are hungry and need a quick snack. But Abigail Wald, founder of YES Bar, found herself saying that two-letter word a lot. Because of her son's sensitivities to common ingredients found in snacks on store shelves and his restrictive diet due to health issues, Abigail grew tired of saying "no" and made (or instead, baked) herself a path to say "yes" to her son. 
"They say necessity is the mother of invention. In my case, motherhood itself was the very reason I invented YES Bars," says Abigail. "Watching my son struggle with food insensitivities was agonizing. Creating a solution was empowering, and it helped me turn that pain into joy."

This mother's love and perseverance resulted in not only a tasty snack her son loved but also the opportunity to bring the word "yes" to other parents across the country. YES Bars can be found in over 2,000 stores in the US, through Amazon, and in many of our curated boxes as an allergen-free and healthy treat. 


Motherhood Guides Development 
Mark Graves, founder of Griff's Toffee, grew up eating his mother's delicious homemade confections at home. Now, he gets the chance to work side-by-side with his mom, Karen, his wife, Christy, and brother, Scott, in the kitchen, crafting mouth-watering toffee for hungry consumers across the country.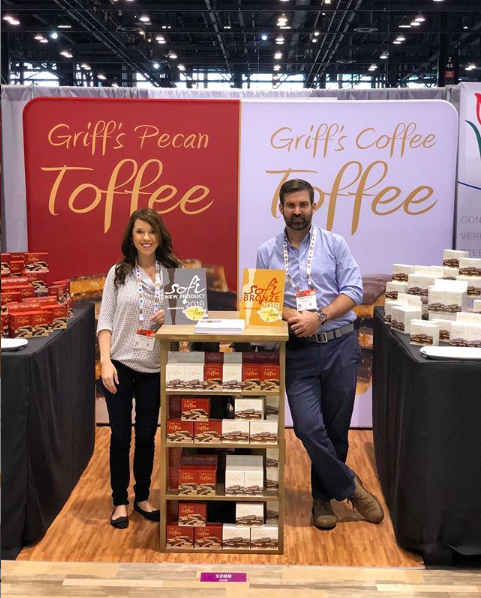 "My mom has taught me that we don't make mistakes; we make learning opportunities! Some of those learning opportunities have turned into better methods of production, and some have turned into learning how not to do a task," says Graves. "Her patience with my mistakes and teaching me to learn from them has truly helped me grow and our company to grow!"

Proceeds from Griff's Toffee support Dina's Dynasty Ovarian Cancer Fund, established in memory of Dina Bray, Christy's mother, and Mark's mother-in-law. Dina's Dynasty aims to find a reliable screening method to diagnose ovarian cancer so that no one has to lose a wife, mother, sister, daughter, or friend to the disease. 


Motherhood as a Fresh Start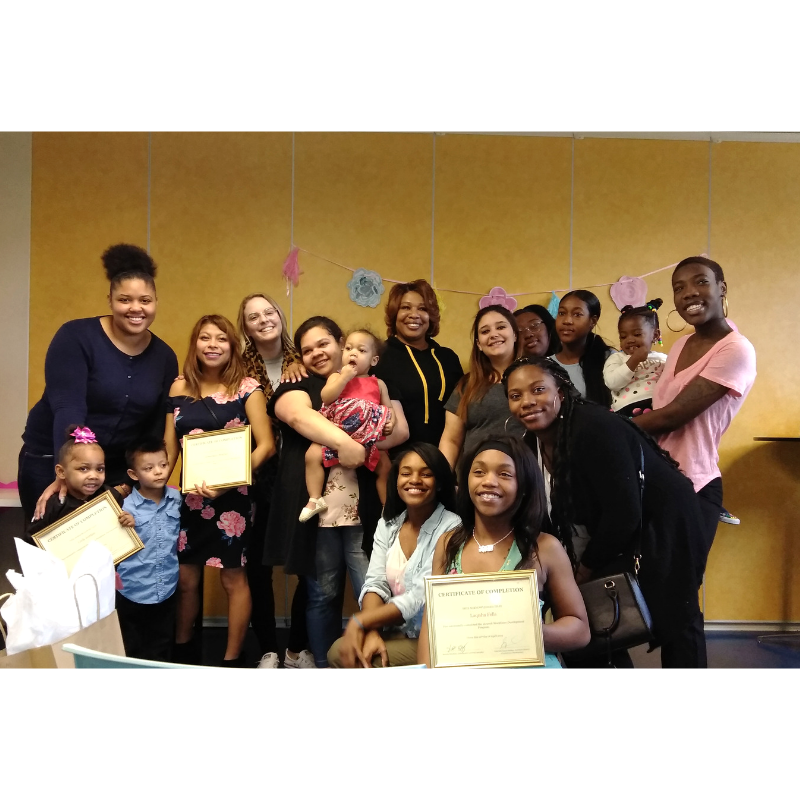 No one knows moms quite like Bright Endeavors, the social enterprise home fragrance company of New Moms. Young moms artfully pour each candle from Bright Endeavors as part of the nonprofit's paid job training program, a critical component of their holistic approach to supporting young mothers.

This 12-week program provides young mothers (ages 16-24) with various support and training to equip them with the skills necessary to enter the workforce and provide for their families.
"We know that when the life of a mom is positively impacted, it creates a ripple effect out to her children, to her family, and to touchpoints in her community like schools and businesses," says Allie of Bright Endeavors. "We partner with young moms and their kids in a '2-Generation' approach that puts moms in the driver's seat as they construct the foundation for their family's well-being. Understanding the interconnected goals and well-being of young moms and their kids means we can engage with and support the goals of whole families at once".
Motherhood guides Mission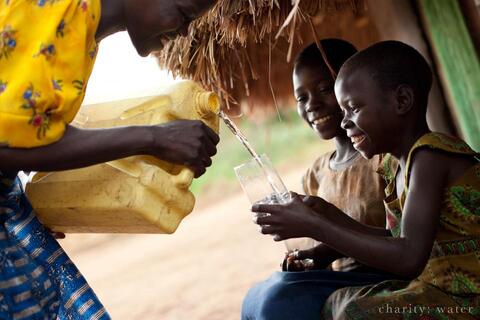 Perhaps some of the most touching stories of motherhood and business comes from Ben Kander, founder and CEO of Welly. He founded his company with his own mother in mind, a woman known for her altruism, social consciousness, and entrepreneurial spirit. " My mom was both an entrepreneur and philanthropist who believed that businesses served a greater purpose than just making profits," says Ben. "She believed that businesses should help people in the process."

Elly, who passed away when Ben was only 22, lives on through the company's values and commitment to providing a vital resource to those in need. "I view Welly as a continuation of her legacy, and I know that she is most proud of the fact that because of Welly purchases, we are able to give clean water to people in need around the world." 

In keeping with this incredible legacy, Welly donates 1% or more of sales to clean water projects for the 785 million people who lack access to clean water regularly—particularly impacting women and girls, who are generally responsible for collecting water for their families. By having access to clean water, time is freed up for girls to attend school to further their education, and women can dedicate more time to working or otherwise supporting their families.
Motherhood Guides Business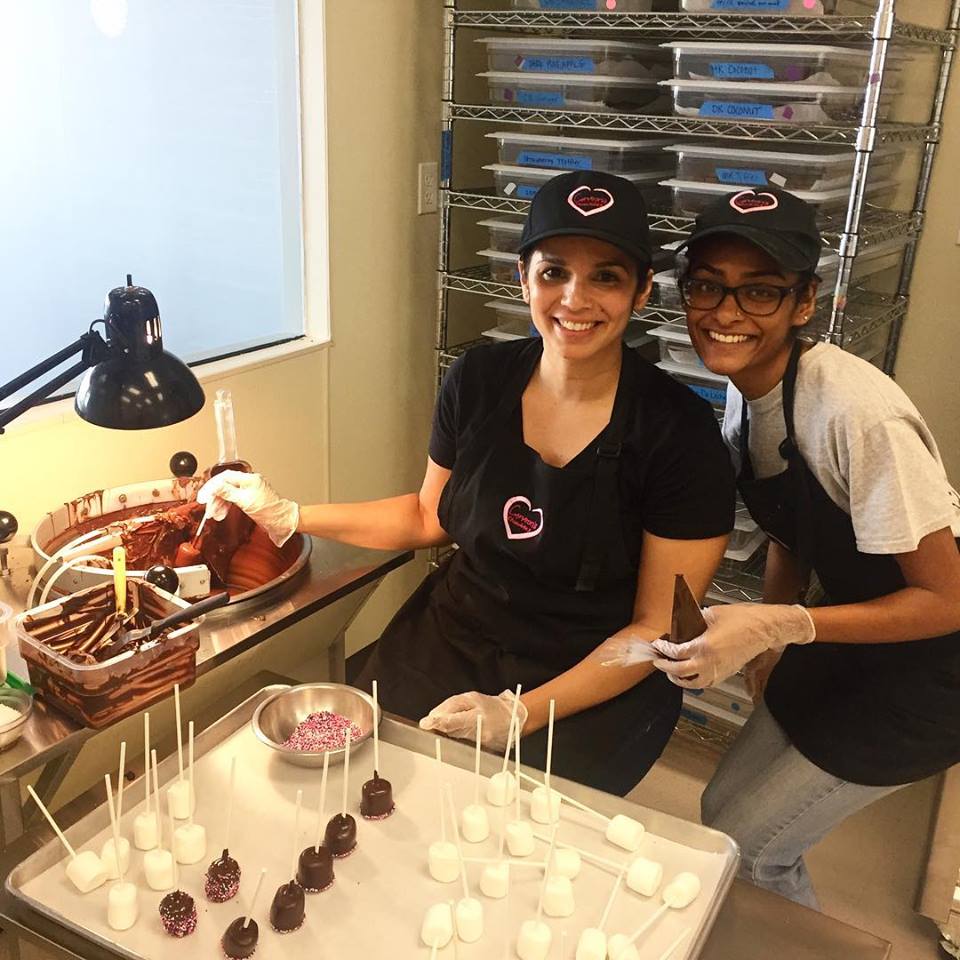 Founding a business can be a profoundly personal and intimate endeavor. Sometimes, calling on lived experiences from motherhood can create the mindset for success.  Ellen Graham, co-founder of Every1 Can Work, and its social enterprise Cameron's Coffee & Chocolates, identified a real connection between being a mom and starting a small business.

"As any mother can tell you, our children provide us with so many emotions ranging from pride and love to disappointment and frustration.  This is true of a small business as well," says Ellen, "Like any mother, I feel the successes and failures of our business are in some part my responsibility."

Ellen knows that giving kids a chance to learn, explore, and even fail is critical to development. And, when life seems to be too much: focus on what you can manage rather than what you can't. Every1 Can Work, a non-profit organization employing individuals with intellectual disabilities, embraces this maternal truth with its workforce and growth.
"Their [the employee's] mothers wanted the most for them and every day raised them with expectations focused on what they could do and never focused on what they couldn't do," Ellen explains. "Our small nonprofit has had many ups and downs over the past eight years, but we have continued to focus on what we can do."

"Never focus on what might have been because you run the risk of missing all the beautiful things life presents."


Motherhood guides growth

We didn't have to do much digging to find amazing mothers surrounding the Packed with Purpose brand. Our founder, Leeatt Rothschild (and mom to four kids), says that being a mother has helped shape and cement the company's values. 

" The thought of 'would I be proud to share this with my kids?'— There's nothing more grounding when making a complicated decision. If you feel like you can't share it with your kids, you shouldn't be making that decision. It serves as a stress test." says Rothschild. She also takes into consideration her children's unique perspectives and reactions to help guide the company. "If it's something they think is amazing and impactful, surely it's something I want to underscore and double down on!"

Being a mother has also granted Rothschild an intuitive method for leading.  "Being a mom requires natural empathy, especially during this past year when everything was so hard for everyone. So, I have that empathy because I'm a mom, and I think that's a great quality for a leader," says Rothschild. "Recognizing and valuing your team as human beings  and people outside of work is paramount to their success, their passion, and their commitment." 
Here's to Moms Everywhere
No matter what angle you look at a business (or life in general)you're going to find strong, committed, and energetic moms who know what they're talking about. In honor of the timeless and powerful impact moms and mother figures have, we're promoting their advice throughout the month of May. Check out our Mother's Day Giveaway and Advice Anthology as we celebrate all things "mom!"
And, don't forget to send that impactful mom a gift to let her know how thankful you are for her wisdom.