Tasty Mocktails For Every Occasion
Non-alcoholic cocktails, inspired by life and travel
Our Black History Month celebration continues as we feature Pauline Idogho, Founder and CEO of Mocktail Club. For our last #ImpactSpotlight in February, and the final of our four-part series, we learn more about Pauline and the inspiration behind each tasty, non-alcoholic drink.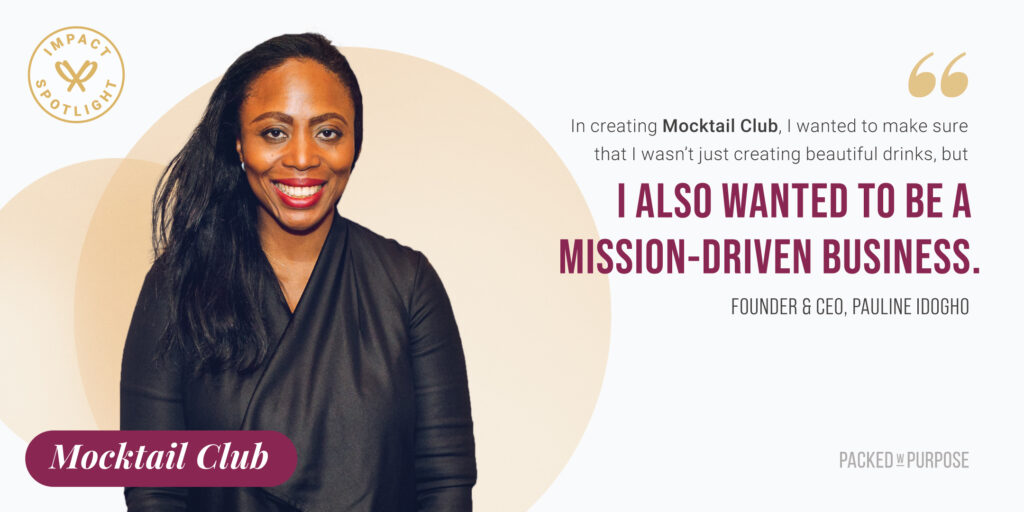 Mission: To redefine the social drinking experience so that everyone feels included with a focus on wellness, sustainability and diversity.
Impact in Action: 1% of sales go to supporting clean water access globally. ​For every can purchased, Mocktail Club partners with Water for People to provide clean water access in developing nations. 
---
Tell us a little bit about Mocktail Club and what drove you to start the company.
So the idea for Mocktail actually came to be when I was about eight months pregnant. I was at a restaurant with colleagues, we were celebrating a deal that had just closed and I bought a round of drinks. Since I couldn't drink, I asked the bartender if he could make me something nice, a non-alcoholic drink so I could feel like I'm part of the celebration. He offered me a soda water with lime and I was disappointed that it wasn't something more fun or creative. 
Perhaps it was serendipity, but the man sitting next to me said, "you should do something about that in your maternity leave." And that's exactly what I did! I spent a four month maternity leave taking care of my newborn and playing around with ingredients to recreate a cocktail without the alcohol. I wanted a balance of indulgence but also something healthy, with super fruits. I started with shrubs which are apple vinegar based for tartness and then I added pomegranates and blackberries. I found that natural teas were a great base, however in my first taste-test with my mommy friends, everyone said it just doesn't taste like the real thing. I needed to dig deeper. 
This is when I truly embraced my background and my experiences. I'm originally from Nigeria, I've lived in London, I came to the U.S. and worked at the World Bank for quite some time so I traveled a lot.
I started to dig into the feelings I got while in different places: Havana, Manhattan, Capri, Mumbai. This became the inspiration for the drinks.
When I created these unique and interesting flavors, people got excited because there was nothing like this in the market today. 
As I started out, I took to Farmers Markets first and then quickly expanded into Whole Foods. I realized there was a bigger white space for tasty, non-alcoholic, more sophisticated drink options.
In your own words, what is the mission/company purpose behind your brand? Why is this so important to you?
Yes, in creating Mocktail Club, I wanted to make sure that I wasn't just creating beautiful drinks, but I also wanted to be a mission-driven business. I'm passionate about empowering communities and providing clean water access. Here's a few stats: 
1 in 10 people lack access to clean water. 663 million people drink dirty water. 2.4 billion people lack access to lavatories. 
I wanted to help do something about that. So I found Water for People which is an organization in Denver and their mission is focused on sustainability and building clean water access for people in developing nations. 
Through our sales, Mocktail Club helps women, children and communities improve their health and move towards their potential by supporting lifetime solutions to safe water and sanitation. Each drink sale contributes to finding solutions.
What's been one of the biggest challenges for you in building Mocktail Club?
I think the hardest part is the fundraising part. You have to have thick skin – even thicker than you thought you had in the first place. You have to be willing to hear "no" a lot. I'm trying to build a powerful, national brand led by a black female, so my advice to others is always hold onto your passion about the company – it gets you through the hard days.
What are three words that define your brand?
Innovative, Bold, Adventurous
How has your identity as a Black founder, or as a Black female founder shaped your entrepreneurial journey?
Well, I wish it didn't shape it as much as it does. Everything is always hard in a sense as a first time founder, a woman, a minority. For instance when I was working in corporate America, I was maybe the only black person in the entire company – globally. I worked hard over the course of many years and built my resume. Each role I took gave me credibility. The school I attended gave me more credibility. I closed a billion dollar deal and that gave me even more credibility. So your resume starts to really talk for you. However the VC world is totally different. Your resume disappears in a way and it's much more about the network. You know someone who knows someone else and they have a discussion about your business and decide to invest. It's much more intangible. It's much less about what I've done in the past and much more about the network.
– Featured Gift –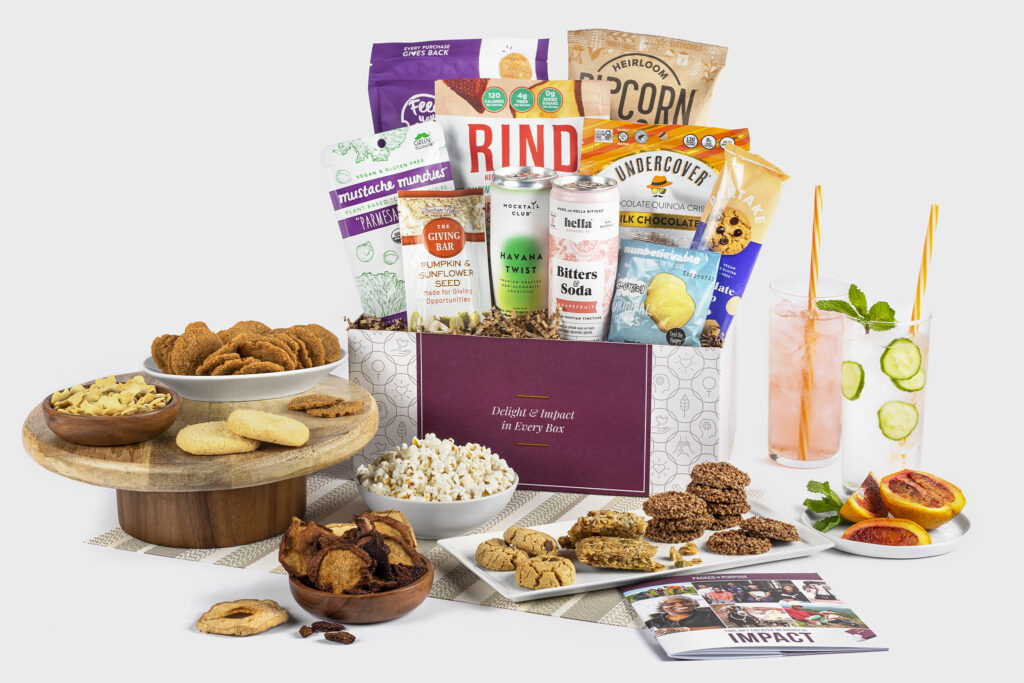 New York Temptations 
Surprise a friend who misses their NY Roots, impress a client or thank someone extra special with this gift that includes Havana Twist from Mocktail Club. Enjoy an elevated experience without giving up on flavor while also supporting clean water access and a Black and Certified Women-owned business.